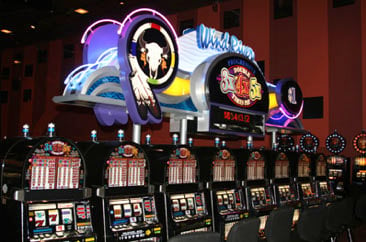 Make Wind River Casino & Hotel Your Vacation Destination
Wind River Hotel and Casino is Wyoming's most visited hotel and casino. The reason is simple: it's the best place to vacate your worries for a day. It's the best place for you to take your vacation day.
Whether you're visiting Yellowstone National Park, or you're on your way to the Grand Tetons National Park, or if you're visiting Jackson Hole or Cody, WY, make your way to Central Wyoming and the Wind River Hotel and Casino for your casino enjoyment.
You can enjoy all kinds of dining, stay in one of our suites, relax at one of many table games, or play on over 750 of our gaming machines.
So, call up your friends, and come to the Wind River Hotel and Casino in Riverton, Wyoming!
Business ID: 4000000647 | Universal ID: 6afc1224-8dc1-5661-98fa-fe06eddec285